Diodes
A diode is a device which restricts current flow in only one direction. A diode is generally a combination of two differently doped regions forming a junction at the intersection such that the junction controls the flow of charge through the device.
Types
PN JUNCTION DIODE
(used in rectifiers which allow the current to flow in one direction)
Characteristics:
ZENER DIODE
(used as voltage regulator because current also flow in opposite direction due to heavy doped p region compared to n region)
Characteristics:
TUNNEL DIODE
( It is made by germanium or gallium arsenide. Current decreases with increasing forward bias because of heavily doped PN junction diode so due to increasing in impurity the junction width reduces)
Symbol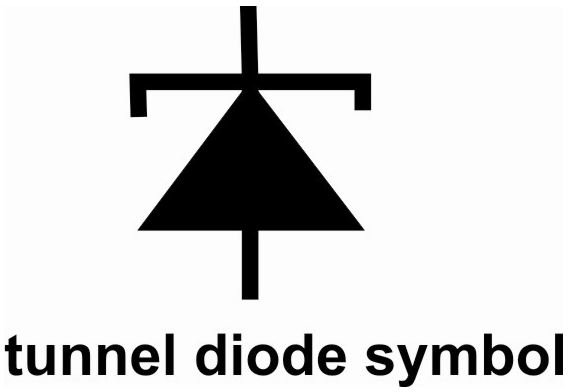 Characteristics:
LIGHT EMITTING DIODE
( made by semiconductor gallium arsenide and when suitable voltage is applied it emits light)
Characteristics:
LED FACTS:
For different color LED'S we have Different Voltage levels.
Photo Diode
( it consists PN junction diode inside the plastic and its resistance decreases when the light falls on it)
Symbol
Characteristics:
Schottky Diode
(low capacitance N junction and low forward voltage drop)
Symbol:
Characteristics:
Varactor Diode
( the capacitance varies with reverse bias)
Symbol:
Characteristics:
Numbering and coding schemes
EIA/JEDEC
The standardized 1N-series numbering EIA370 system was introduced in the US by EIA/JEDEC (Joint Electron Device Engineering Council) about 1960. Most diodes have a 1-prefix designation (e.g., 1N4003). Among the most popular in this series were: 1N34A/1N270 (germanium signal), 1N914/1N4148 (silicon signal), 1N400x (silicon 1A power rectifier), and 1N580x (silicon 3A power rectifier).[32][33][34]
JIS
The JIS semiconductor designation system has all semiconductor diode designations starting with "1S".
Pro Electron
The European Pro Electron coding system for active components was introduced in 1966 and comprises two letters followed by the part code.
First Letter
Specifies semiconductor material
Second Letter
Specifies type of device
Subsequent Characters

| | |
| --- | --- |
| A | Germanium |
| B | Silicon |
| C | Gallium Arsenide |
| R | Compound materials |

| | |
| --- | --- |
|    A | Diode – low power or signal |
|     B | Diode – variable capacitance |
| C | Transistor – audio frequency, low power |
| D | Transistor – audio frequency, power |
| E | Tunnel diode |
| F | Transistor – high frequency, low power |
| G | Miscellaneous devices |
| H | Diode – sensitive to magnetism |
| L | Transistor – high frequency, power |
| N | Photocoupler |
| P | Light detector |
| Q | Light emitter |
| R | Switching device, low power, e.g. thyristor, diac, unijunction |
| S | Transistor – switching low power |
| T | Switching device, low power, e.g. thyristor, triac |
| U | Transistor – switching, power |
| W | Surface acoustic wave device |
| X | Diode multiplier |
| Y | Diode rectifying |
| Z | Diode – voltage reference |

The characters following the first two letters form the serial number of the device. Those intended for domestic use have three numbers, but those intended for commercial or industrial use have letter followed by two numbers, i.e. A10 –
for example:
AA-series germanium low-power/signal diodes (e.g., AA119)
BA-series silicon low-power/signal diodes (e.g., BAT18 silicon RF switching diode)
BY-series silicon rectifier diodes (e.g., BY127 1250V, 1A rectifier diode)
BZ-series silicon Zener diodes (e.g., BZY88C4V7 4.7V Zener diode)
Other common numbering/coding systems (generally manufacturer-driven) include:
GD-series germanium diodes (e.g., GD9) – this is a very old coding system
OA-series germanium diodes (e.g., OA47) – a coding sequence developed by Mullard, a UK company
As well as these common codes, many manufacturers or organizations have their own systems too – for example:
HP diode 1901-0044 = JEDEC 1N4148
UK military diode CV448 = Mullard type OA81 = GEC type GEX23